Beware of the fake webpages and people promising to assign Dun & Bradstreet D-U-N-S® Number. There are few people who are currently operating the webpages namely dunsverified.co.in, dunsregistration.com, dunsnumber.co.in and dunserve.online. Dun & Bradstreet is unrelated to these infringers and the said webpages. Kindly be cautious while you transact with such people.
Hitesh Sethi
Head of Analytics and Business Advisory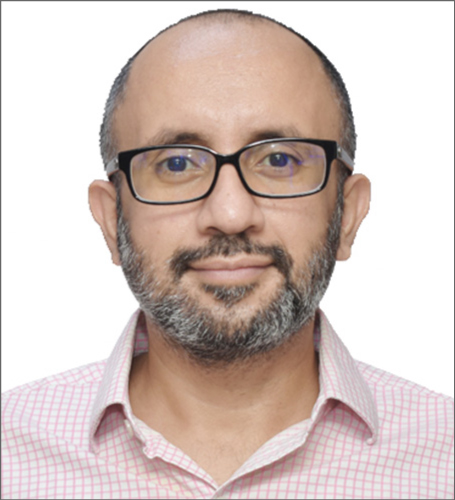 Hitesh Sethi is the Head of Analytics and Business Advisory at Dun & Bradstreet India. He is responsible for guiding D&B customers in their journey to enhance and scale the use of data driven decision making to solve business problems.   
He is a business consultant with extensive experience in building high potential teams with a strong focus on entrepreneurship, growth strategy, business transformation, research and leadership.
Hitesh has experience of more than 19 years in overseeing various business and managerial roles across management consulting and business service firms. He started his career with Savoir Faire, managing cost reduction and process improvement projects. He subsequently moved to Dun & Bradstreet where he was part of the team tasked to build the Business Advisory vertical. From 2012,  Hitesh had the opportunity to build his own business venture and subsequently work with companies such as Cedar and Tracxn. Hitesh rejoined Dun & Bradstreet India for his second innings in 2017.
Hitesh earned his MBA from K J Somaiya Institute of Management Studies and Research, Mumbai, India.
Copyright © 2018-2022 dnb.co.in. All rights reserved.