Beware of the fake webpages and people promising to assign Dun & Bradstreet D-U-N-S® Number. There are few people who are currently operating the webpage dunsverified.co.in . Dun & Bradstreet is unrelated to these infringers and the said webpage. Kindly be cautious while you transact with such people.
Embracing our Communities at Dun & Bradstreet
At Dun & Bradstreet, responsibility is aligned with our values. Our company culture provides a foundation that lets us commit to fostering social and economic development and contributing to the sustainability of the communities in which we all live and operate.
We look at responsibility from a number of dimensions – how we support and empower our employees, the way we focus on helping our customers and the way we manage our corporation – all aligned with our core value of inherent generosity.
We empower our employees to bring corporate citizenship and social responsibility into everything we do
For our customers, we are focused on adapting to changing market environments to bring innovation and insight that allows them to protect, grow and empower their businesses
For our shareholders, we are committed to delivering on our commitments and operating with transparency and integrity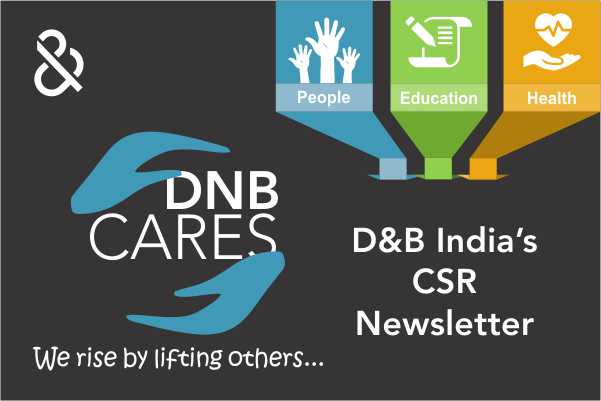 01-Oct-19
CSR Newsletter Edition 3
Do Good Week
For 177 years, Dun & Bradstreet has anchored its business and brand on one question: How can we help companies build valuable relationships? Helping us realize this mission are 5,000 team members across the globe who bring our corporate values of being data inspired, relentlessly curious and inherently generous to life every day.
Generosity is woven into the fabric of our company's forward-leaning culture, extending to the communities where we work and live. Our flagship program, Do Good, encourages team members to give back to the community.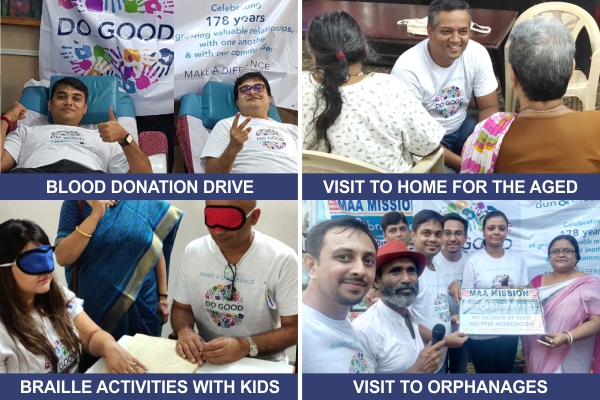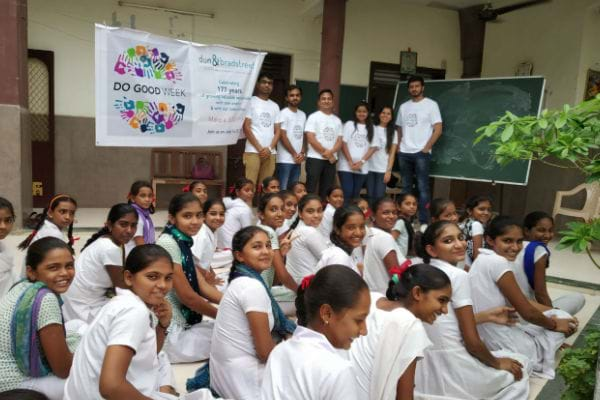 Do Good Week is a Global CSR initiative that encourages employees to take some time out and give back to the community. In a week-long celebration of humanity, D&B employees from across the globe participate in various activities. The zeal and enthusiasm with which the employees participate, shows how much they believe in the value of being "Inherently Generous". From blood donation drives to spending quality time with underprivileged children, Do Good Week has several such activities where our employees wholeheartedly volunteer.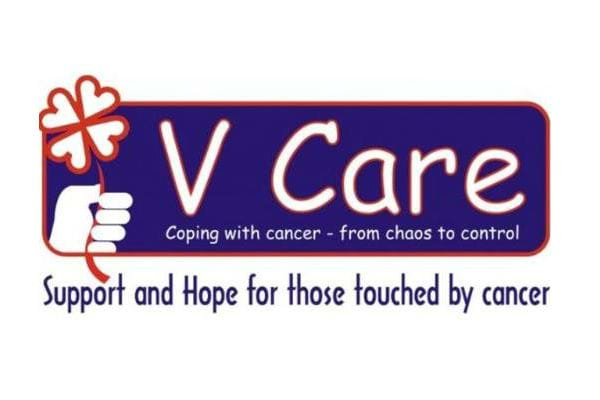 V-Care Foundation
Facilitating cancer treatment of adolescents and young adults (15-25 years) at the Tata Memorial Hospital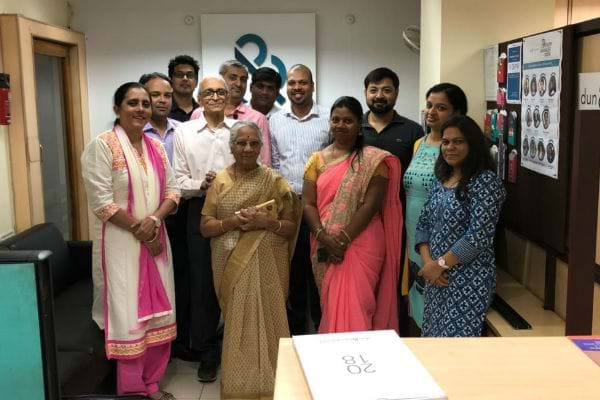 JASCAP
D&B helped in the continuing care for cancer patients to provide comprehensive home based palliative care services.
Education is the foundation stone for any development. We have been working with various partners to
bring education to the doorstep of not so fortunate children and young adults
Our Current Associations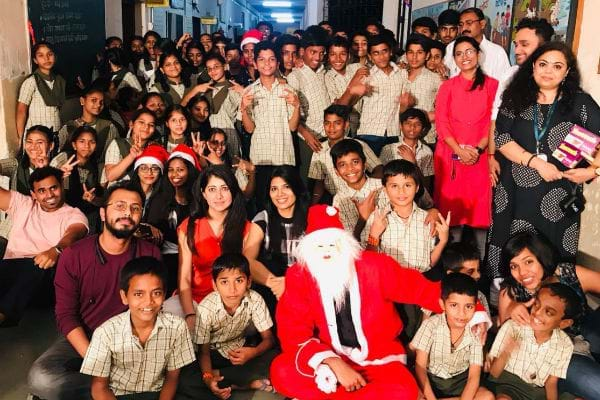 Masoom Night School
We support 30-night school students from Grade VIII till X so that they have the opportunities to follow their dreams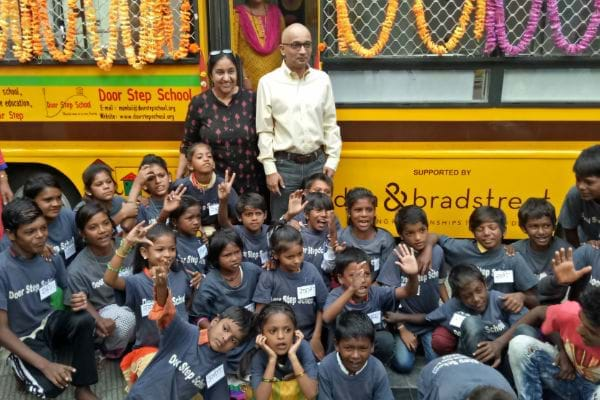 Door Step School
We support "School on Wheels", focusing on taking education to every unreached child's doorstep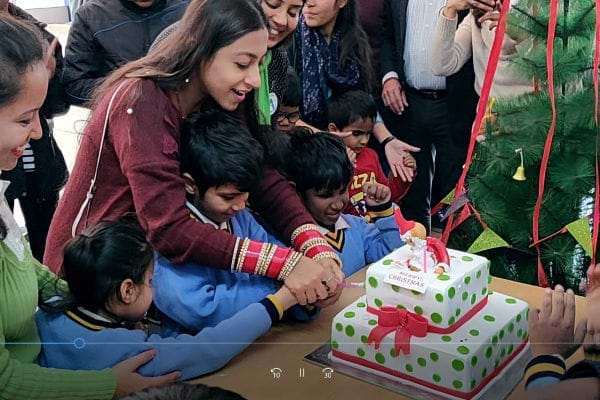 Concern India Foundation
We also support children with vision impairment and multiple disabilities through education, vocational and life skills training.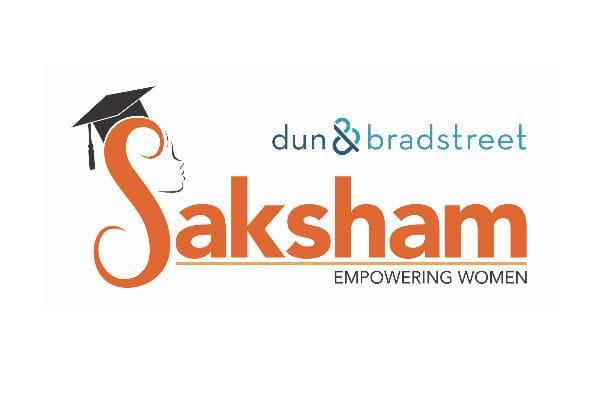 Tata Institute of Social Sciences
Our Scholarship Program "Dun & Bradstreet Saksham" aims to facilitate higher education for deserving women candidates from across the country
Our Previous Associations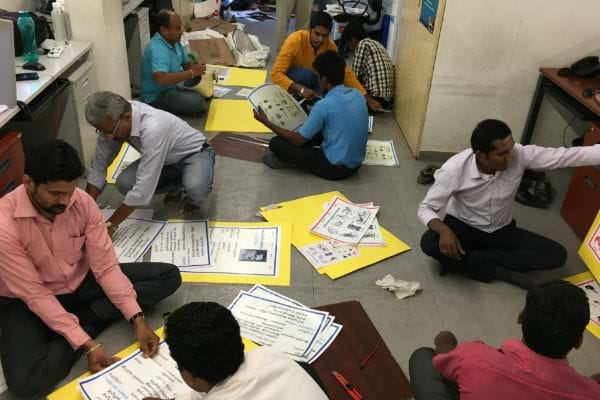 Isha Vidhya
This program mainly focused on supporting Rural Schools in Tamil Nadu on Learning Aids as well as updating Computers & Libraries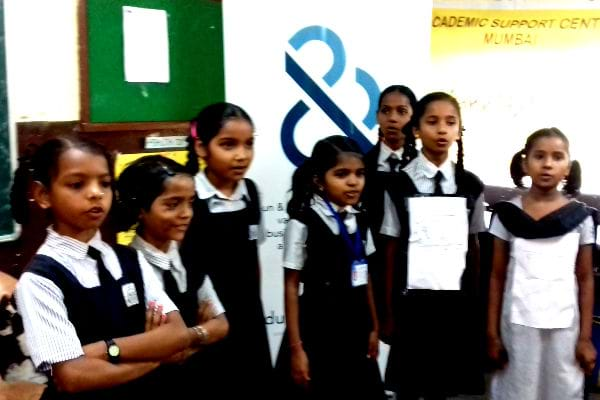 Nanhi Kali
Under Project Nanhi Kali, D&B helped in ensuring the holistic development of underprivileged girl children across India through the provision of academic, material and social support.
We work towards creating a culture and provide a platform where our team members can make a difference. Our goal is to create an environment that fosters team member engagement at the local sites, to create a connection to the local community, and to be recognised as part of that community. Team Members have the opportunity to participate in several charitable events; from team member-run fundraising to volunteerism.
D&B Mentorship Program
Our employees have voluntarily come forward to mentor the students of the Night School in Mumbai. The focus is to help the students for their grade IX examinations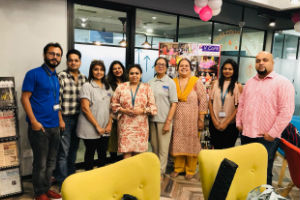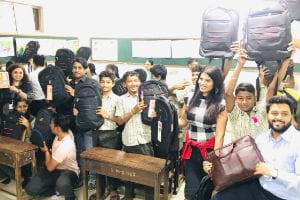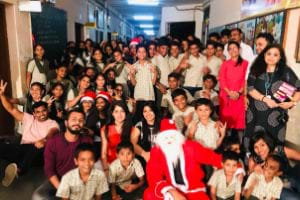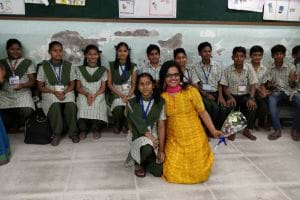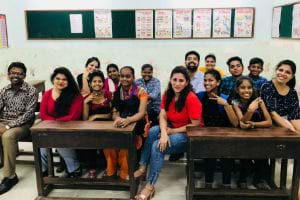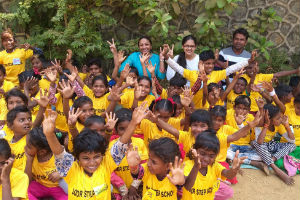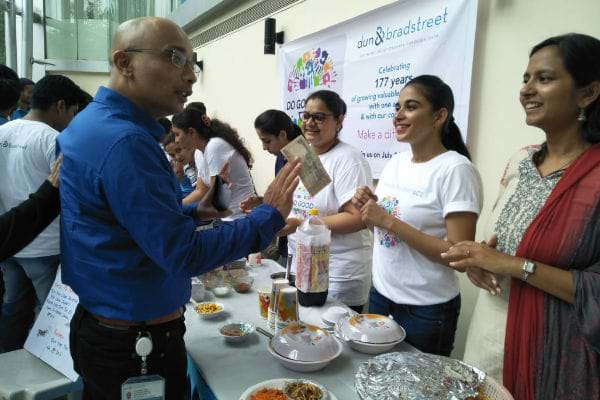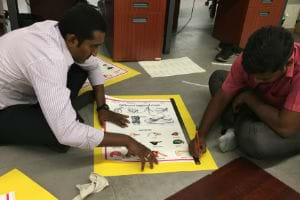 Copyright © 2018-2021 dnb.co.in. All rights reserved.