Julian Prower
Chief Operations Officer - International and Managing Director - India, Dun & Bradstreet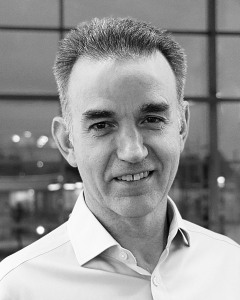 Julian Prower is D&B's International Chief Operating Officer (COO), accountable for supporting the development and execution of the company's international strategy to accelerate growth across our owned, joint venture and partner markets. In addition, he serves as the chairman of the D&B UK and India boards, with a recent expansion of his responsibilities to include interim Managing Director for the Dun & Bradstreet India business.
Mr. Prower joined D&B in 1985 as a member of the European Technology organization. Over the next 35 years, he held positions of increasing leadership responsibility in technology, country leadership, human resources and business operations, often requiring International and Global mobility.
He served as Director, Technology, for Asia-Pacific, Latin America, Canada and Israel from 2003 to 2004. Later in 2004, he also assumed leadership responsibility for D&B's technology operations in Europe. From 2005 to 2010, Mr. Prower held the position of Vice President, International Technology of Dun & Bradstreet (Europe) Limited. In 2010, he was named Managing Director of the newly formed D&B Business Information Solutions Limited (Ireland), a position he held until mid-2012, when he assumed the role of Vice President, Global Human Resources. He was subsequently named Chief People Officer and served in this role through Feb 2014 when he became Senior Vice President, Strategic Growth Transformation until October 2015 when he returned to the UK in the role of Senior Company Officer. He was appointed to his current role, Chief Operating Officer in June 2019.
As a senior business leader, Mr. Prower was instrumental in establishing the company's new business operations center in Dublin. As D&B's global HR executive, he demonstrated a relentless commitment to developing people, teams and an organizational culture built on the company's core values. In his most recent strategy and business positions he has played a pivotal role in driving the company's global strategy and growth of the International business.