Beware of the fake webpages and people promising to assign Dun & Bradstreet D-U-N-S® Number. There are few people who are currently operating the webpages namely dunsverified.co.in, dunsregistration.com, dunsnumber.co.in and dunserve.online. Dun & Bradstreet is unrelated to these infringers and the said webpages. Kindly be cautious while you transact with such people.
Dun & Bradstreet Global Reach
Dun & Bradstreet's extensive international network enables millions of executives around the world to make confident business decisions with reliable and accessible information that is updated 5 million times a day on more than 400 million company records. The Dun & Bradstreet Worldwide Network (WWN) is an unrivaled alliance of Dun & Bradstreet and leading business information providers across the globe. This unique, local presence in countries around the world is the only way to ensure the complete, timely and accurate collection of commercial information. Dun & Bradstreet customers have access to worldwide business information powered by our proprietary D-U-N-S Right™ Quality Process, while benefiting from local experts and knowledge.
Participation in the Dun & Bradstreet Worldwide Network symbolises participation in the world's leading commercial information network. Companies participate in the Dun & Bradstreet Worldwide Network through Dun & Bradstreet's direct ownership of markets, joint ventures and partners.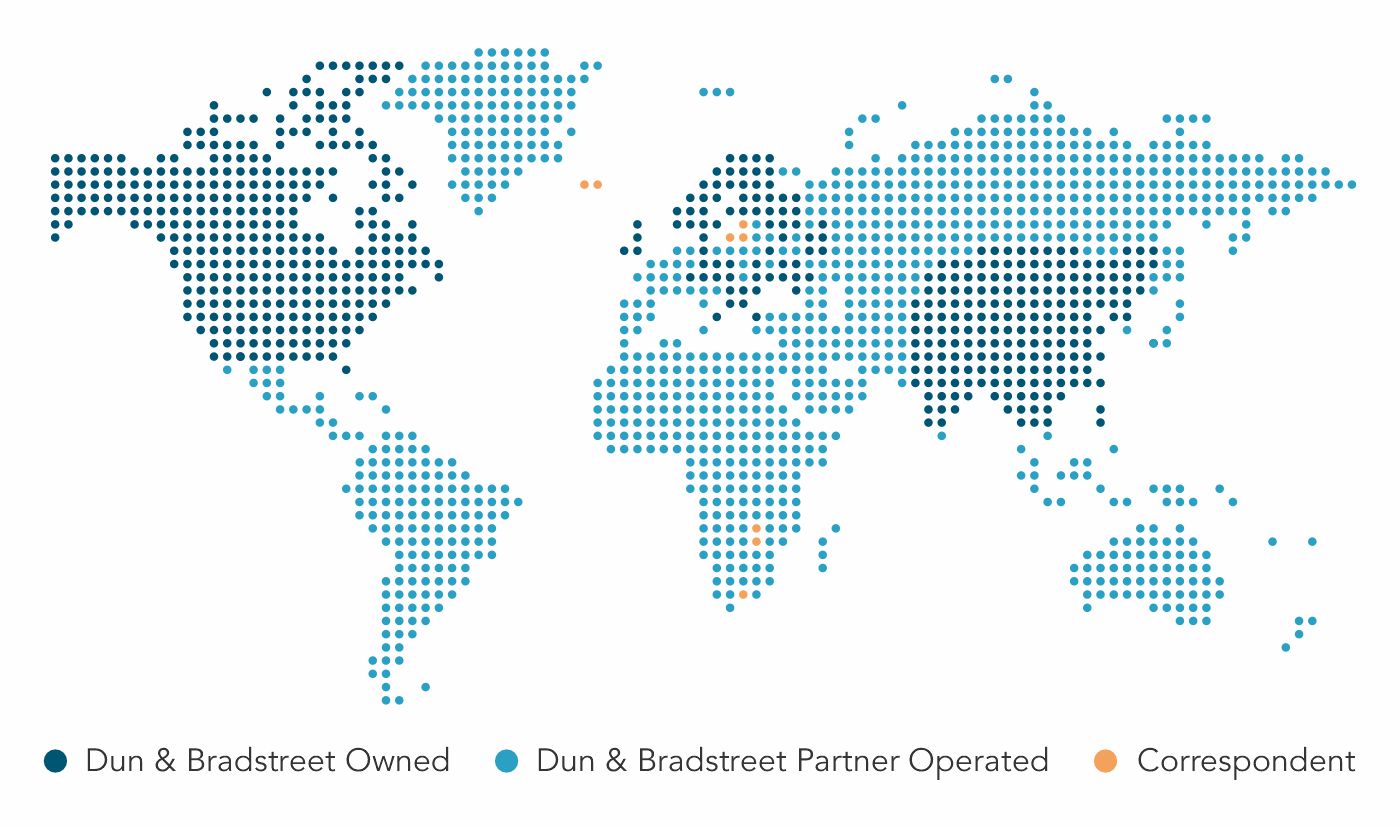 Copyright © 2018-2022 dnb.co.in. All rights reserved.