Beware of the fake webpages and people promising to assign Dun & Bradstreet D-U-N-S® Number. There are few people who are currently operating the webpage dunsverified.co.in . Dun & Bradstreet is unrelated to these infringers and the said webpage. Kindly be cautious while you transact with such people.
What is a D‑U‑N‑S Number?
The D‑U‑N‑S Number is a unique nine-digit identifier for businesses. It is used to establish a D&B® business credit file, which is often referenced by lenders and potential business partners to help predict the reliability and/or financial stability of the company in question. "D‑U‑N‑S," which stands for Data Universal Numbering System, is used to maintain up-to-date and timely information on more than 360 million global businesses.

Request a
D‑U‑N‑S Number
Establish your business, get noticed and control your story in the global marketplace

View/Update
Company Information
View, manage and print business information on your D&B® credit file.
Why do I need a D‑U‑N‑S Number?
The D‑U‑N‑S Number is used in dozens of countries around the world, including the US, Australia and the European Union, and confers numerous benefits on businesses that participate. The business credit file associated with your business's D‑U‑N‑S Number can help potential partners and lenders learn about your business and make informed decisions about whether or not to work with you as a client, supplier or partner. Even after you've signed a contract or accepted a loan, your D‑U‑N‑S Number can be used to help get a clear view of your business, which can help you negotiate for improved terms and conditions or a favorable line of credit.

Establish credibility with lenders and expedite applications for loans and contracts

Do business with the U.S. government

Smart and dynamic solution to making faster credit decisions, tracking accounts and monitoring portfolio trends by interpreting easy to understand analytics
What is Company Update?
Company Update provides small businesses and non-publicly traded companies convenient access to Dun & Bradstreet information on their business, and D-U-N-S® Number registration. Registered users can view, print, and submit updates to their Dun & Bradstreet Business Information Report. By keeping this information current and complete, you can impact your business's credibility with banks, suppliers, and other companies that do business with you.
The D-U-N-S Number registration process can take up to 30 days.
Manage Cash Flow
Many businesses face overwhelming cash flow problems. Accessing another company's business credit file using the D-U-N-S Number can help you make decisions on how to manage your business's cash. Learn more about managing cash flow.
Prevent Bad Debt
It can be difficult to resolve existing bad debt, but you can try to prevent it. Using the D-U-N-S Number to access another company's business credit file can help you avoid risky situations and unpaid invoices. Learn more about managing bad debt.
D-U-N-S® RegisteredTM Solutions
In today's competitive marketplace, it can be challenging to attract new clients or customers. Dun & Bradstreet, the world's leading provider of global business information, knowledge and insight, offers you an opportunity to enhance the trust and confidence in your business credentials by displaying verified and validated information through Dun & Bradstreet's D-U-N-S® RegisteredTM Solutions.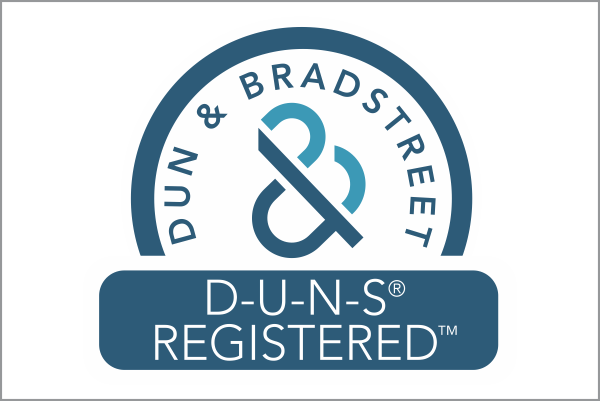 Copyright © 2018-2020 dnb.co.in. All rights reserved.