Beware of the fake webpages and people promising to assign Dun & Bradstreet D-U-N-S® Number. There are few people who are currently operating the webpage dunsverified.co.in . Dun & Bradstreet is unrelated to these infringers and the said webpage. Kindly be cautious while you transact with such people.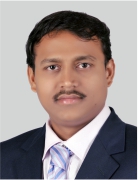 By Dr. Arun Singh,
Chief Economist
Dun & Bradstreet India
2-Feb-19
Union Budget 2019-20 (I) :Impact Analysis
It is not surprising that this budget has turned out to be populous. The Union Budget FY19 has given more than what was initially expected as far as rural, social and infrastructure sector is concerned. Increased allocations and measures announced towards agriculture sector, rural infrastructure and social sector including health, if implemented timely and fully, have the potential to kick-start growth momentum in the economy. This was one of the most appropriate ways to provide some relief to these sectors which were highly impacted by two structural reforms i.e. demonetization and GST implementation. This would also address agrarian crisis and unemployment scenario to some extent. While the announcement to increase the minimum support price to 1.5 times of production costs is a good move towards increasing farm income, this will have some repercussion on the overall inflation rate going forward. However, we don't see a scope for an RBI rate cut. Further, deviation from the path of fiscal consolidation was widely expected and much warranted given slowdown in the investment activity. In addition, lowering of corporate tax, and measures to improve the capital and credit availability for MSMEs, are steps are encouraging steps."
Copyright © 2018-2021 dnb.co.in. All rights reserved.