Beware of the fake webpages and people promising to assign Dun & Bradstreet D-U-N-S® Number. There are few people who are currently operating the webpages namely dunsverified.co.in, dunsregistration.com, dunsnumber.co.in and dunserve.online. Dun & Bradstreet is unrelated to these infringers and the said webpages. Kindly be cautious while you transact with such people.
Build Trust and Credibility
Dun & Bradstreet's proprietary suite of reports help position your business and act as a catalyst in generating interest among existing and potential business partners.
Give your business the advantage of Dun & Bradstreet's outlook to establish the legitimacy, ownership, credit-worthiness, overall standing against industry standards and business viability.
Our reports are a proactive tool for businesses seeking to establish an updated profile thereby positioning the true picture to stakeholders globally
Establish your credibility on a global platform
Enable quicker and better informed decisions for your stakeholders
Key differentiator between you and your peers
Builds confidence of key stakeholders and assists in enhancing your bargaining power
Acts as a catalyst in generating interest among potential trading partners globally
Your Business would obtain a D&B D-U-N-S® Number - the most widely accepted global standard for authenticating businesses
The D&B Report comes in three variants.

Business
Scope Report
Comparative key financials & profit & loss statements over 3 years
Brief analysis of the company
Media releases / articles

Impact
Report
Business Scope Report offerings
Products & operations dealt with in details
List of subsidiaries, joint ventures, affiliates & holding patterns
Incremental cash flow analysis
Consolidated & standalone financial statements

Vantage
Report
Porter's five force analysis
Close peer key financials comparison
Details management profiling
Operational information in details
Detailed 5-year financial analysis
Investment pattern of five years
Detailed explanation on recent development
Detailed note on future plan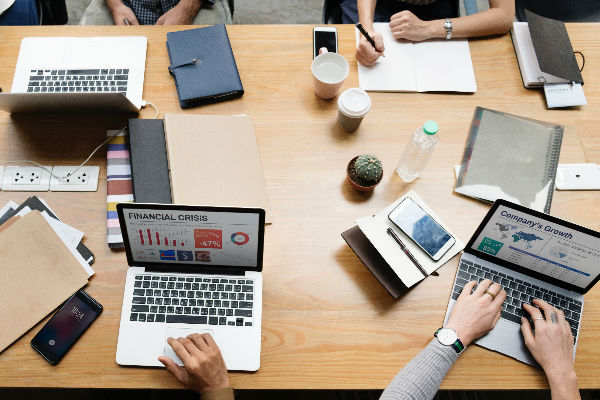 Research Offerings
Market Sizing / Assessment
Detailed Project Report (DPR)
Customised Research Project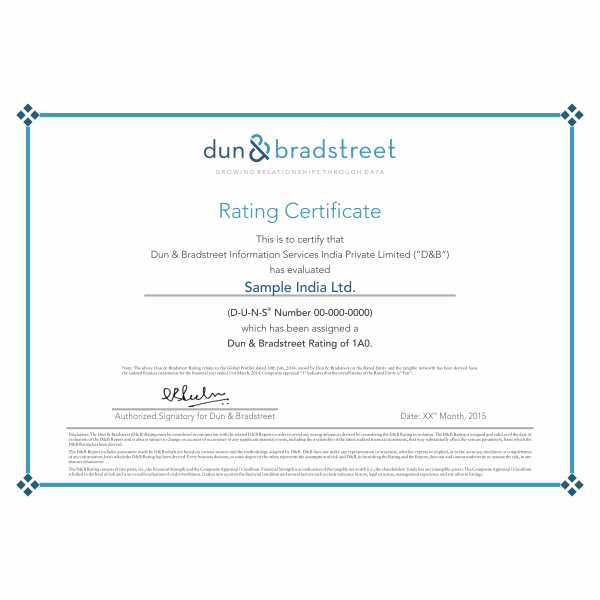 Global Rating Certificate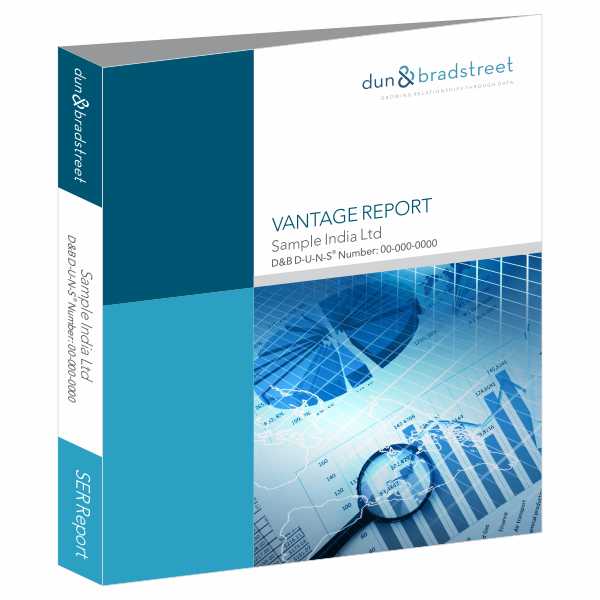 D&B Reports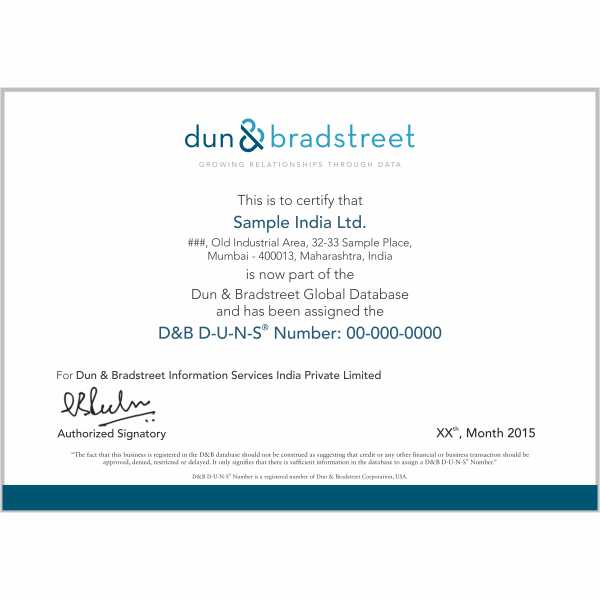 D-U-N-S Number Certificate
Value Added Risk Solutions
Copyright © 2018-2022 dnb.co.in. All rights reserved.