Beware of the fake webpages and people promising to assign Dun & Bradstreet D-U-N-S® Number. There are few people who are currently operating the webpage dunsverified.co.in . Dun & Bradstreet is unrelated to these infringers and the said webpage. Kindly be cautious while you transact with such people.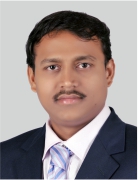 By Dr. Arun Singh,
Chief Economist
Dun & Bradstreet India
23-Jan-17
D&B – FedEx Industry Cursor
MACROECONOMIC UPDATE
Moderating for the third consecutive quarter India's GVA grew by 7.1%(y-o-y)during Q2 FY17 due to a sharp moderation in the growth of the industrial sector which grew by 5.2%(y-o-y)as against a growth of 6%during Q1 FY17.
The Index of Eight Core Industries grew by 6.6%(y-o-y)in Oct 16,the highest since May 16,on account of significant growth in petroleum refinery products(15.1%).
The Index of Industrial Production(IIP)declined by 1.9%in Oct 16 as against a growth of 0.7%in Sep 16.While the pace of decline contracted in the mining sector to 1.1%in Oct 16,growth in the electricity sector moderated to 1.1%from 2.4%in Sep 16.
WPI inflation continued to moderate for the third consecutive month and stood at 3.2%in Nov 16 marginally below 3.4%in Oct 16.
Retail inflation moderated sharply to 3.6%in Nov 16 and reached a two-year low on account of significant moderation in the food inflation to around 2.6%in Nov 16 from 3.7%in Oct 16.
Broad Money(M3)moderated to its record low of 8.5%(y-o-y)in Nov 16.
While aggregate deposits of Scheduled Commercial Banks grew by 15.9%in Nov,the highest since Jul 12,bank credit moderated to its record low of 6.6%.
Balance of Payments(BOP)recorded a surplus of US$ 8.5 bn during Q2 FY17 as compared to a deficit of US$ 900 mn during Q2 FY16.Current Account Deficit(CAD)stood at 0.6%of GDP in Q2 FY17 as compared to 0.1%in Q2 FY16.
During Nov 16,the pace of growth in exports declined significantly and grew by 2.3%(y-o-y)to US$ 20 bn as against a growth of around 9.6%(y-o-y)in Oct 16.Imports increased for the second consecutive month in Nov 16,growing by 10.4%to US$ 33 bn after declining since Dec 14.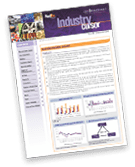 Copyright © 2018-2021 dnb.co.in. All rights reserved.