Beware of the fake webpages and people promising to assign Dun & Bradstreet D-U-N-S® Number. There are few people who are currently operating the webpage dunsverified.co.in . Dun & Bradstreet is unrelated to these infringers and the said webpage. Kindly be cautious while you transact with such people.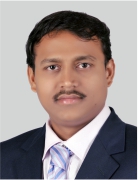 By Dr. Arun Singh,
Chief Economist
Dun & Bradstreet India
6-Jun-16
Manufacturing India 2025
As we look at the world economy today, India stands out for its high potential and has already emerged as the fastest growing major economy. India has however taken a rather unconventional path of economic development; leapfrogging over the manufacturing-led stage of development and relying on the service sector to drive its economic growth. The Government at the Centre had shown a strong intent to revive India's manufacturing sector and make the nation a global manufacturing hub. A revival in the manufacturing sector is imperative for India to achieve an inclusive and sustainable growth. To achieve a manufacturing-led transformation, the Government has launched the 'Make in India' Programme to provide conducive environment for manufacturing sector in India and develop it as an attractive hub for manufacturing. At Dun & Bradstreet, we believe that manufacturing in India would grow with "Make in India" initiative acting as a catalyst. Along with 'Make in India' Programme, other initiatives like Digital India, Start-up India, Stand-up India, developing Smart Cities and Rurbanisation if implemented conscientiously and accountably will change the dynamics of Indian economy in next decade. In order to effectively catalogue this journey of growth, D&B has instituted a first edition of research based publication: "Manufacturing India 2025" that analyses the prospects of the Indian manufacturing sector over the next decade.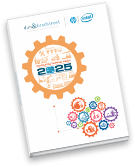 Copyright © 2018-2021 dnb.co.in. All rights reserved.