Beware of the fake webpages and people promising to assign Dun & Bradstreet D-U-N-S® Number. There are few people who are currently operating the webpage dunsverified.co.in . Dun & Bradstreet is unrelated to these infringers and the said webpage. Kindly be cautious while you transact with such people.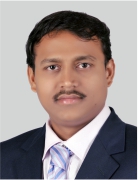 By Dr. Arun Singh,
Chief Economist
Dun & Bradstreet India
16-Feb-18
Port Logistics
To increase India's share in world exports, we would need to strengthen India's industrial sector and increase its product competitiveness. Enhancing product competitiveness in the global market in turn needs infrastructure and processes related to trade to improve. Over the last three years, the government has taken a number of steps to simplify and re-engineer business processes related to trade. While these steps have significantly improved doing trade experience in the country, some challenges persist. In order to assess the ground level situation in a manner that can help the government to identify specific challenges and design more focused policy interventions, Dun & Bradstreet conducted a comprehensive study in collaboration with NITI Aayog.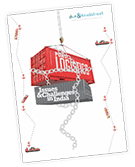 Copyright © 2018-2021 dnb.co.in. All rights reserved.