Beware of the fake webpages and people promising to assign Dun & Bradstreet D-U-N-S® Number. There are few people who are currently operating the webpages namely dunsverified.co.in, dunsregistration.com, dunsnumber.co.in and dunserve.online. Dun & Bradstreet is unrelated to these infringers and the said webpages. Kindly be cautious while you transact with such people.
Mohit Gupta
Senior Director, Sales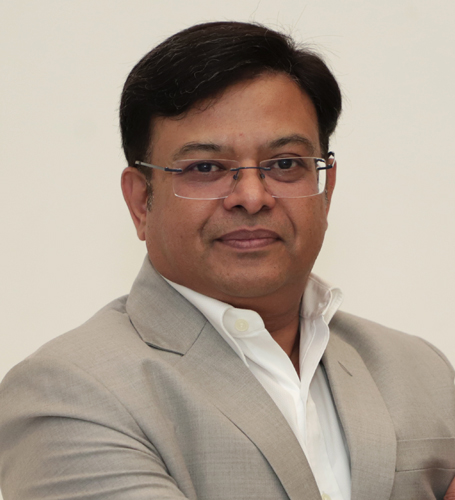 Mohit Gupta is a Senior Director – Sales at Dun & Bradstreet and is responsible for the P&L and GTM strategy of core products and offerings in India. He currently leads the verticals for Dun & Bradstreet India's Sales & Marketing Solutions, Third Party Risk & Compliance Solutions, and BFSI Solutions. He also leads the team that manages the Enterprise Accounts & Global Alliances for Dun & Bradstreet India.
Mohit is a proven business leader with a rich experience of over 24 years in Industrial Marketing, Foreign Exchange Risk Management, Commercial Banking, and Data & Analytics. He has previously worked with marquee brands such as Ranbaxy, Mecklai, IDBI Bank and Standard Chartered Bank, where he handled various functions including Consulting Sales, Business Development, Strategy and Business Planning.
Mohit holds an MBA in Marketing from Rohilkhand University, India.
Copyright © 2018-2022 dnb.co.in. All rights reserved.