Beware of the fake webpages and people promising to assign Dun & Bradstreet D-U-N-S® Number. There are few people who are currently operating the webpages namely dunsverified.co.in, dunsregistration.com, dunsnumber.co.in and dunserve.online. Dun & Bradstreet is unrelated to these infringers and the said webpages. Kindly be cautious while you transact with such people.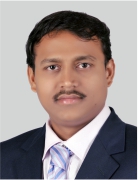 By Dr. Arun Singh,
Chief Economist
Dun & Bradstreet India
25-Jan-17
D&B Sector Watch
The Indian automobile industry is one of the largest in the world. It accounts for 45% of the country's manufacturing gross domestic product and 7.1 % of the country's GDP. The current low level of vehicle penetration, rising incomes and aspirations of the Indian consumer, wide availability of vehicle models at different price points, inadequate public transport, greater focus of OEMs on the under-penetrated rural and semi-urban markets. The automobile industry employs about 19 million people directly and indirectly. India is the fourth largest manufacturer of passenger cars. Since Apr 00 to Sep 16, the automobile industry has received FDI equity inflows of US$ 15.7 billion, accounting for 5% of the total FDI inflows in this period.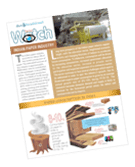 Copyright © 2018-2022 dnb.co.in. All rights reserved.